Licheng Yu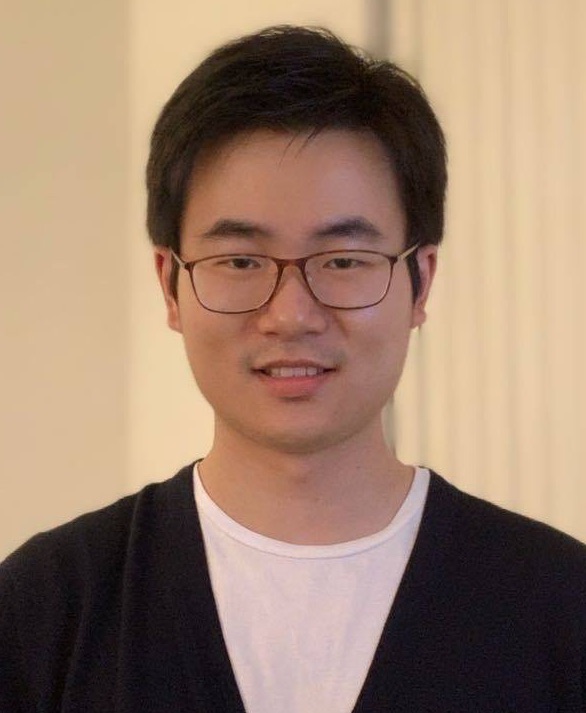 My name is Licheng Yu (虞立成). I completed my PhD in Computer Science from University of North Carolina at Chapel Hill in 2019 May. My advisor is Tamara L. Berg. I also work closely with Mohit Bansal during my PhD study. My research interest lies in computer vision and natural language processing.
I completed my Master's degrees from both Georgia Tech and Shanghai Jiaotong University in 2014. I received my Bachelor's degree from Shanghai Jiao Tong University.
Email: lichengyu [at] fb.com
Address: 1 Hacker Way, Menlo Park, CA 94025
More info: [Resume], [Google Scholar], [LinkedIn], [GitHub].

Work Experience
| | | |
| --- | --- | --- |
| | 2020.03—Present:&nbsp&nbsp&nbsp | Research Scientist Manager |
| | 2019.06—2020.03: | Researcher |
| --- | &nbsp &nbsp &nbsp Graduated | --- |
| | 2014.08—2019.05: | Research Assistant |
| | 2018.05—2018.08: | Research Intern |
| | 2017.05—2017.08: | Research Intern |
| | 2016.05—2016.08: | Research Intern |
| | 2011.09—2014.04: | Research Assistant |
Projects & Publications
FaD-VLP: Fashion Vision-and-Language Pre-training towards Unified Retrieval and Captioning

EMNLP 2022

Suvir Mirchandani, Licheng Yu, Mengjiao Wang, Animesh Sinha, Wenwen Jiang, Tao Xiang, Ning Zhang


LOOPITR: Combining Dual and Cross Encoder Architectures for Image-Text Retrieval

arxiv:2203.05465v1

Jie Lei, Xinlei Chen, Ning Zhang, Mengjiao Wang, Mohit Bansal, Tamara L. Berg, Licheng Yu

VALUE: A Multi-Task Benchmark for Video-and-Language Understanding Evaluation

NeurIPS 2021

Linjie Li, Jie Lei, Zhe Gan, Licheng Yu, Yen-Chun Chen, Rohit Pillai, Yu Cheng, Luowei Zhou, Xin Eric Wang, William Yang Wang, Tamara L. Berg, Mohit Bansal, Jingjing Liu, Lijuan Wang, Zicheng Liu


What is More Likely to Happen Next? Video-and-Language Future Event Prediction

EMNLP 2020

Jie Lei, Licheng Yu, Tamara L. Berg, Mohit Bansal


TVR: A Large-Scale Dataset for Video-Subtitle Moment Retrieval

ECCV 2020

Jie Lei, Licheng Yu, Tamara L. Berg, Mohit Bansal


UNITER: Learning UNiversal Image-Text Representations

ECCV 2020

Yen-Chun Chen*, Linjie Li*, Licheng Yu*, Ahmed El Kholy, Faisal Ahmed, Zhe Gan, Yu Cheng, Jingjing Liu
(*First 3 authors contribute equally.)

Learning to Navigate Unseen Environments: Back Translation with Environmental Dropout

NAACL 2019

Hao Tan, Licheng Yu, Mohit Bansal


TVQA: Localized Compositional Video Question Answering

EMNLP 2018

Jie Lei, Licheng Yu, Mohit Bansal, Tamara L. Berg


Physics-Inspired Garment Recovery from a Single-View Image

ACM Transactions on Graphics

, 2018

Shan Yang, Tanya Ambert, Zherong Pan, Ke Wang, Licheng Yu, Tamara L. Berg, Ming C. Lin


Hierarchically-Attentive RNN for Album Summarization and Storytelling

EMNLP 2017

Licheng Yu, Mohit Bansal, Tamara L. Berg


Visual Madlibs: Fill-in-the-blank Image Description and Question Answering

ICCV 2015

Licheng Yu, Eunbyung Park, Alexander C. Berg, Tamara L. Berg


Quaternion-based Sparse Representation of Color Image

IEEE International Conference on Multimedia and Expo,

ICME 2013

Licheng Yu, Yi Xu, Hongteng Xu, Hao Zhang


Single Image Super-resolution via Phase Congruency Analysis

IEEE Visual Communications and Image Processing, VCIP 2013

Licheng Yu, Yi Xu, Bo Zhang


[

Paper

] (Oral presentation)

Self-Example Based Super-resolution with Fractal-based Gradient Enhancement

IEEE International Conference on Multimedia and Expo,

ICME workshop 2013

Licheng Yu, Yi Xu, Hongteng Xu


Robust Single Image Super-resolution based on Gradient Enhancement

APSIPA Annual Summit and Conference,

APSIPA 2012

Licheng Yu, Yi Xu, Hongteng Xu, Xiaokang Yang